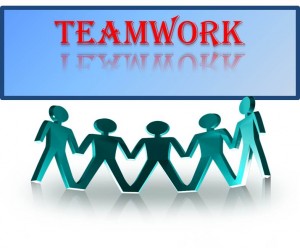 We've been talking about teamwork, specifically how working as a team makes harvest possible from a spiritual perspective. To a certain extent, the harvest is the bottom line for the farmer, and it is also true in the church. All of our efforts at cultivating, sowing, and tending a crop are in vain if there is no harvest. Jesus made his purpose clear: "to seek and save the lost." (Luke 19:10) In church teams, our ultimate mission and purpose must be in alignment with Jesus' mission and purpose. And do you remember the importance of prioritizing purpose from the Leadership Network report on church teams mentioned in the last post in this series?
Here is another excerpt from my upcoming book, Growing Disciples Organically: The Jesus Method of Spiritual Formation. In it I discuss these principles and also share more about my neighbors, Granny and Gramps Plake.
A harvest is always anticipated. No one plants a crop and expects it to fail. The investment is too great. The Bible uses the metaphor of fruit to describe intentionality. "Be fruitful, and multiply," God told Adam and Eve (Genesis 1:32). Jesus called us to "go, and bring forth fruit" (John 15:16). "The fruit of the Spirit" (Galatians 5:22) describes the qualities of maturation that result from organic growth.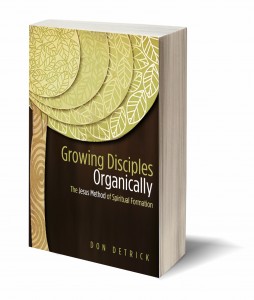 When it comes to spiritual formation, we should expect to become fruitful followers of Jesus. At any given point in time, an organism is either dying, declining, living, growing, or thriving. The same is true for our spiritual growth. Where do you see yourself in that continuum? What would it take to change? How can you engage more fully in your own spiritual formation so you can expect to be a participant in the harvest?
Obedience to Jesus Christ opens the door for growth, and obedience often means working to bring in the harvest. It is understood that proper nourishment, cultivation, and environment are all necessary for sustained growth at every stage of development. Faith, life, and community lead to fruit, the organic result for harvest. When this is not the case, or when growth is stunted, it's time to get back to basics. The writer of Hebrews spoke to this issue:
In fact, though by this time you ought to be teachers, you need someone to teach you the elementary truths of God's word all over again. You need milk, not solid food! Anyone who lives on milk, being still an infant, is not acquainted with the teaching about righteousness. But solid food is for the mature, who by constant use have trained themselves to distinguish good from evil. (Hebrews 5:12–14)
Spiritual formation and the resulting harvest have a lot to do with sowing and reaping. If you don't invest much on the sowing end of things, you won't reap much of a harvest. But even a small investment can reap great dividends if we invest in the right things.
Granny and Gramps, mentioned earlier, knew the value of investment in things that truly matter. While you'd never have known it by looking at their humble home and surroundings, they were storing up eternal treasures by investing in people. They raised many of their own grandchildren whose parents had died, and their kindness extended beyond their family to neighbors and even strangers who were welcomed to partake of Granny's meals.
Granny and Gramps were a team during nearly seventy years of marriage, up until the end of their lives. Everyone thought that Gramps would go first, even though he eventually gave up his smoking habit. But somewhat surprisingly, the spry and seemingly healthy Granny ended up in the hospital and then an extended-care facility because of congestive heart failure. I visited and prayed with them often, and was there the day Granny went to heaven. Grief-stricken Gramps went home and the next morning a grandson found him slumped over in a chair with a smile on his face. Their separation had not been long, as both were reunited at the feet of their Savior. At their combined memorial service, hundreds of relatives, friends, and neighbors paid tribute to this humble couple who teamed up to make a difference in the lives of others. (From Chapter 13: Teamwork Makes Harvest Possible, Growing Disciples Organically: The Jesus Method of Spiritual Formation, Deep River Books, ©2013 Don Detrick)