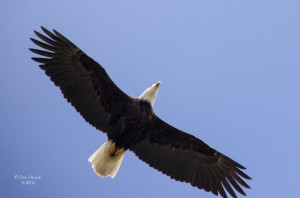 "Those who wait upon the Lord shall renew their strength, they shall mount up with wings like eagles, they shall run and not be weary, they shall walk and not faint."       -Isaiah 40:31
Wait. How we hate to wait! The word may spark anxiety in your heart, but the grieving process takes time. And that flies in the face of our "why wait?" culture and personal orientation when it comes to relief from pressure, anxiety, or desire of any kind.
Whenever you suffer a significant loss, you grieve. And the loss may seem insignificant to others or inconsequential in the big scheme of things. But if it was a big deal to you, if it made your heart feel pain, if it left you anxious and afraid, then you are facing grief. And working through the stages of grief takes time. You will get better. I know, you've heard it before. But you will get better. YOU WILL GET BETTER!
Denial. Anger. Bargaining.  Depression. Acceptance. How this process of grief plays out, and the length of each stage differs from person to person. It takes time–you just don't know how much time. But you will get better. YOU WILL GET BETTER!
If you have read this far, you might think I am over-simplifying things, and if you are grieving your mind may have already circled back to the "Why?" question again. Well, you've come this far.  Why stop now? There, I did it–found another use for that most persistent question. And how about another?  Why not? Why not, indeed?
Why not learn from a fellow traveler on the road of suffering who had his share of disappointment–both giving it and receiving it. His name was Peter – and yes he is the one who cursed and denied that he had ever heard of Jesus (after promising that he would never do such a thing) at the moment Jesus needed him the most. Ouch!  Like I said, he understood disappointment. The Bible tells us that following that stellar performance, Peter went out and "wept bitterly." This was such a big deal that both Matthew and Luke reported his bitter tears in their Gospels (Matthew 26:75; Luke 22:62).
When Peter speaks about suffering and disappointment, perhaps we should listen. Many years past that painful event, Peter, who had been transformed by Pentecost and the working of the Spirit in his life over time, shares some advice for fellow pilgrims who wonder, "Why me?"
Dear friends, do not be surprised at the painful trial you are suffering, as though something strange were happening to you. But rejoice that you participate in the sufferings of Christ, so that you may be overjoyed when his glory is revealed.  If you are insulted because of the name of Christ, you are blessed, for the Spirit of glory and of God rests on you. If you suffer, it should not be as a murderer or thief or any other kind of criminal, or even as a meddler. However, if you suffer as a Christian, do not be ashamed, but praise God that you bear that name. For it is time for judgment to begin with the family of God; and if it begins with us, what will the outcome be for those who do not obey the gospel of God? And, "If it is hard for the righteous to be saved, what will become of the ungodly and the sinner?" So then, those who suffer according to God's will should commit themselves to their faithful Creator and continue to do good.  (1 Peter 4:12-19 NIV)
So did you catch what Peter said? I understand that he was writing to first century Christians who may have been facing persecution and even martyrdom for their faith–unlike anything most westerners are likely to face today. However his words provide meaning to all people in all places for all time.
Don't be surprised by suffering.
Rejoice in your relationship with Christ.
Don't think you are suffering for Christ if you are just being a jerk.
You may be suffering, "according to God's will" despite those who theorize that God always wants you to be happy.
Commit yourself to our Faithful God.
Continue to do good.
This begs the question, "Why is it so difficult to apply this to my life?" Let's begin with baby steps:
What surprises you about your situation? The word "incredulity" means, "I can't believe this happened to me!" What would it take for you to get over your shock that it did happen?
What blessing can you discover to rejoice about today?
What can you do to commit your ways to God? I like to pray and personalize these verses from Psalm 37:3-5 "Trust in the LORD and do good; dwell in the land and enjoy safe pasture. Delight yourself in the LORD and he will give you the desires of your heart. Commit your way to the LORD; trust in him and he will do this." (NIV)
What is one good thing that you can do right now as a next step toward "continuing to do good"? Go for it. You can do this!
And always remember:  When you think you won't, YOU WILL GET BETTER! Have a great weekend. After all, why not? More about life's persistent question and another relevant story about Peter next week.