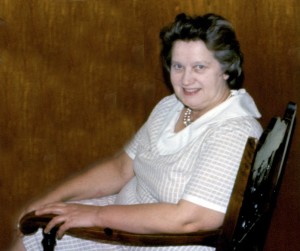 Mother's Day is always a time for reflection about three of the most important women in my life. The first is my dear wife, Jodi Detrick. Jodi is, in my humble opinion, the most wonderful mother in the world as she nurtures and cares for our three dear children and three precious grandgirls.  No woman could be a better counselor, confidant, coach, or cheerleader. My family treasures her love, warmth, optimistic attitude, encouragement and sense of humor. I am blessed to call her my loving wife. She is a treasure to me and our family.
Louise Dunlap is the second lady on the list, and I've called her "mother" for more than four decades. From the time I was a teenager in the days before she became my mother in law, she has always been a positive influence in my life, and her prayers have sustained me through the years. Now in her 80's and battling health problems, I appreciate more than ever her courage, faith, and optimism in handling whatever life throws at her. She always sees the best in others and believes for the best outcomes under any circumstances.
And whenever I reflect on Mother's Day, my thoughts naturally gravitate toward my own dear mother. Although mom went to heaven more than twelve years ago, I still think about her most every day. She had the greatest single influence in shaping my young life and I am forever grateful to her and for her persistence in loving me, praying for me, believing in me, and encouraging me to be all that God wanted me to be. She gave me the best advice I've ever received:
"Keep your eyes on Jesus."
She also taught me that you could, "catch more flies with honey than you can with vinegar," although I never understood the benefit of fly catching.  But I digress.
When I close my eyes and reminisce, nostalgic memories flood my heart as I recall things like accompanying her to my nearby home town of Newberg, Oregon. We'd climb into dad's Oldsmobile on our Sunnycrest Road farm, and enjoy a leisurely conversation during the short ride to Nap's Market, a frequent destination.
Nap's wasn't just a place to buy groceries, it was a place to experience life in a small town. Mom carried on conversations with everyone she met in the store. She knew everybody, and never met a stranger. At Nap's a glance by the front door let you know who was coming and going in our small town. The stories were simply told with posted obituary notices on the door accompanied by the birth notices in our local paper, The Newberg Graphic, whose masthead read: "The only newspaper in the whole wide world that really cares about Newberg."
I wasn't that interested in conversation, comings and goings, or reading The Graphic. My eyes lingered on every colorful item of junk food, candy bars which were a nickel a piece or six for a quarter, or the brightly labeled soda pop—all were vying for my attention. What conversation I did make was trying to convince mom to indulgence my craving for a sample of what my eyes were seeing.
The journey through Nap's culminated with Mom catching up on the latest news with her friend JoAnne Richards at the checkout stand as JoAnne carefully read the price tag on every item, and punched it into the old cash register. Leaving Nap's together one day when I was old enough to carry the paper bag of groceries, I remember her saying, "I spent $5.00 for that bag of groceries.  I can remember when you could really buy a lot of groceries for $5.00!"
I remember being by her side and playing with my toys or a young friend when she went to the weekly Women's Missionary Council meeting at church. There she chatted and prayed with the ladies while they sewed and made quilts for the missionaries.  I remember feeling out of place as a little boy in the J.C. Penney store women's department.  I remember hiding in the middle of the round racks of dresses until mom was finished shopping there.
I remember going to Rutherford's "dime store" with mom and seeing all the wondrous things inside.  I remember buying her a blue and silver bottle of "Evening In Paris" perfume for Mother's Day one year.   I remember the parakeets in huge golden cages and the smell of fresh popcorn, tanks full of goldfish, and tubs overflowing with turtles.  I recall spending many wide-eyed moments walking on those old oiled wooden floors with my mother, begging her for another quarter to spend so I could buy a balsa wood airplane with a rubber band propeller to go along with the silly putty, pixie stix, bubble gum, or super ball I had my eyes on.
Times change, but one thing remains the same:  we always need our mothers.  If your mother is still living, honor her on this Mother's Day.  Both you and she will be glad you did. And be sure to thank her for her contributions to your life.  If your mother is young, cherish her youth and beauty.  If your mother is old, remember this quote:
"If one wants to see genuine beauty, he will find it in the tender lines that sacrificial love has drawn upon a mother's face."   
And if your mother is no longer living on earth, you will appreciate Kristina Keenan's reminiscence and reminder to us in her brief piece below, "Finding Her There:"
Every year my birthday followed the same ritual.  My mother would come to see me, on that late fall day, and I would open the door.  She would be standing on the step with wind swirling leaves around her feet.
There would be a chill in the air, and in her hands she would hold my birthday gift.  It would always be something small and precious, something I had needed for a long time and just never knew it.
I would open this gift from my mother with great care, then I would tuck it carefully away with all my heart's possessions.  How fragile these gifts were, from my mother's hands.
If my mother could come to me today on my birthday, I would bring her into the warmth of my kitchen.  Then we would have a cup of tea, and watch the turning leaves press themselves against the windows.
There would be no rush to open my gift, because today I would know that I had already opened it when I opened the front door to find her there, with the wind swirling leaves around her feet.
http://www.chickensoup.com/book-story/52568/finding-her-there