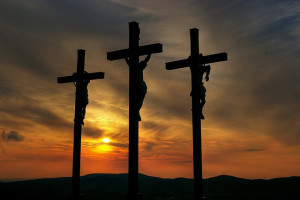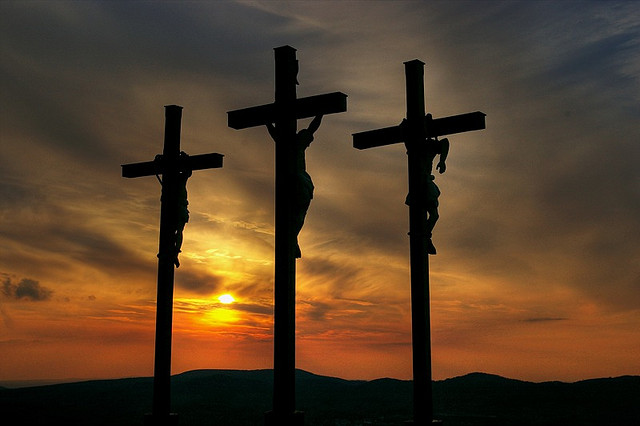 "There were also two others, criminals, led with Him to be put to death. And when they had come to the place called Calvary, there they crucified Him, and the criminals, one on the right hand and the other on the left. Then Jesus said, 'Father, forgive them, for they do not know what they do.' And they divided His garments and cast lots." (Luke 23:32-24 NKJV)
The word "Calvary" comes from the Latin word calvaria and Greek word kranion, from which we get the meaning of a skull or cranium. It was also known as Golgotha in Aramaic. While Calvary denotes the name of a geographical location, and the actual site is disputed today, the term conveys far more than just a geographical spot in history.
Back in 1934 Mrs. Walter G. Taylor wrote a gospel song titled, "Calvary Covers It All." The lyrics she penned more than eighty years ago convey the essence of the Gospel.  She wrote, "Calvary covers it all – My past with its sin and stain. My guilt and despair Jesus took on Him there, and Calvary covers it all."
Our past:  Jesus' death on the cross paid the price for our past sins. That means all of our regrets, all of our guilt, and all of our shame about the past is wiped away at Calvary.
Our present:  Jesus was despised and rejected as the Savior of the world. Instead, he was falsely convicted and crucified as a local criminal. He committed no crimes, but on Calvary paid the penalty for all the crimes of humanity, including mine.
Our future: The days of our lives are filled with uncertainty. Worry and anxiety about the what might lie ahead weighs us down and blurs our vision of the present and hope for the future. Calvary covers our future with the hope and assurance of eternal life.
Jesus' selfless act of laying down his life more than 2,000 years ago still resonates over the passage of time and space, making a seemingly impersonal ancient historical event something more. Good Friday becomes deeply personal and contemporary for those of us who remember and believe. So on this Good Friday we remember, and are grateful that Calvary covers it all.
© 2016 Don Detrick