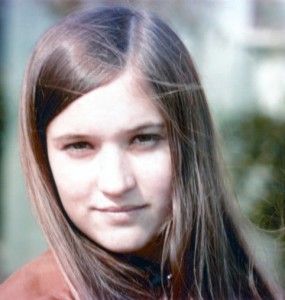 The pretty girl with the long brown hair to complement her beautiful eyes first caught my eye, but soon captured my heart. She lit up every room she entered with her bright smile, vivacious personality, and ability to make every person feel like they were welcome and noticed. Her genuine concern for and interest in other people endeared her even more to me.
Our shared values and goals in life forged a bond that wasn't just physical attraction or emotional feelings or intellectual stimulation, although it was all of those. Fundamentally, our bond was spiritual. The title of a song at our wedding described our commitment: "Each for the other, and both for the Lord."
On this Valentine's Day four decades later, I would suggest that our spiritual bond has been the most sustaining component of our relationship over the years, and it has shown me what love looks like. "What does love look like?" is perhaps life's most persistent question. Here is what I believe:
Love is colorful. When you love, you see in vivid color, not "fifty shades of grey." Love is light, and it dispels darkness, making the colors pop. When viewed through the eyes of love, even the dark and shady corridors of life lead us to experience rainbow moments when the light of our love and God's love penetrates the darkness. What a joy to discover nuggets of gold revealed in the shadows and silver linings in the thunder clouds! The clouds change with the winds, and knowing that, we believe in the blue sky principle: they always follow the rain, and the rain brings flowers and growth because: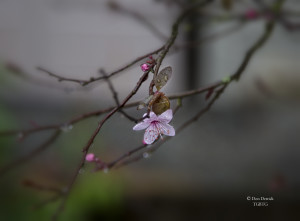 Love is beauty. Not the kind of beauty that wins contests, but the beauty of acceptance and forgiveness when you have disappointed your beloved for the umpteenth time. Love is the beauty of presence when the "for better or worse" vow seems to have landed decidedly, at least for a season, on the worst side. Love is the beauty of knowing that regardless of whether we are richer or poorer, sickly or healthy, we are together. Believing that together we are better, despite our circumstances, is the glue that holds our love and marriage together. Love is the secret formula that makes every wrinkle and grey hair that comes with age more beautiful in the eyes of our beloved. And that is a beautiful thought that puts a smile on my face because we also know that:
Love is laughter. After forty years together, we share an entire secret volume of funny experiences and laughing out loud moments that rival any comedy routine. Learning to laugh and dish out our hoarded reserve of joy during the moments when life is not funny, when our plates are full of worry or sorrow—that is nourishment for the heart and soul. Love means not taking yourself too seriously, and learning to laugh out loud, both together and separately, knowing that "this, too shall pass." And tomorrow, or maybe a year from now, our tears will be gone, and we will laugh again and realize that our greatest fears never materialized because:
Love is hope. The pictures love paints, filled with color, beauty, and laughter, provide vision for a brighter future–the hope that tomorrow will be better than today, and next year will be better than this one. Growing up on the farm, my family were "next year" people. No matter if the crops failed us this year, "next year" dad always said, would be better. It was that optimism that kept my mother and father together on a farm for more than 63 years, keeping their vows, "until death do us part." A hopeful vision inspires optimism beyond our own ability to manipulate or manage circumstances because:
Love is faith in someone bigger than us. Love looks like having the faith and patience necessary to move the impossible mountain in our path, even if that means removing it one slow shovelful at a time. It is believing that regardless of the odds against us, with God our odds are better. It is believing that no matter how many oppose us, with God we form a majority coalition. Love looks like spending time together on our knees so we can walk the distance. It means facing a crisis with a Friend who is closer than any human could ever be. Love is faith that God is bigger than any problem we face. And love means believing that God is love, and catching a glimpse of His face every time we see someone exhibiting God's love toward others.
What does love look like? I love the Apostle Paul's description:
"Love is patient and kind. Love is not jealous or boastful or proud or rude. It does not demand its own way. It is not irritable, and it keeps no record of being wronged. It does not rejoice about injustice but rejoices whenever the truth wins out. Love never gives up, never loses faith, is always hopeful, and endures through every circumstance."   –1 Corinthians 13:4-7 NLT
So on this Valentine's Day, when I ask, "What does love look like?" the answer is found in the face of my sweetheart, the most Jesus-Hearted Woman I know. Jodi Detrick, thank you for being the same bubbly girl I first fell in love with so many years ago. It is a joy to journey through life with you. I love you with all my heart.