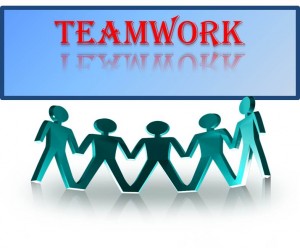 In my last post I mentioned the new report authored by Warren Byrd and Ryan Hartwig from Leadership Network and Azusa Pacific University showing the results of surveying 125 church teams last year. You will find a link in the last post to access the report. I found particularly interesting their number one suggestion for strengthening your team: "Clarify the team's specific purpose–making sure it is distinct from simply providing general leadership to the church–and increase the challenge of that purpose."
Why do you exist? What are you doing? These are the two questions every team must consider. The first is the question of purpose, and the second is the question of mission. When you discover the answer to those questions as a team, you have unlocked the power of multiplication exponentially. Two people working together can ultimately accomplish things it would be impossible for one person to achieve alone. This is a biblical principle: "Two people are better off than one, for they can help each other succeed." (Ecclesiastes 4:9 New Living Translation) Depending upon the task, the team effect is multiplied by the combined efforts of the group.
As a boy growing up on the farm, I often helped elderly neighbors accomplish tasks they could not have accomplished on their own. The following is story from my upcoming book, Growing Disciples Organically:
Members of agricultural communities join together to bring in the harvest. This is a time-honored core value that recognizes the importance of teamwork and synergy, that the combined effort of the whole, working together, is greater than the sum of the parts working individually. Farmers were community organizers long before the term was popularized by politicians.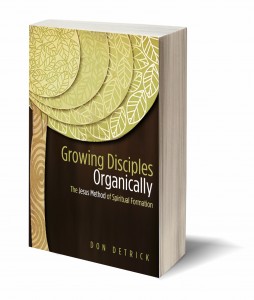 As a boy, I have fond memories of helping my elderly neighbor, Grandpa Plake, bring in his hay. I started when I was about ten years old, and continued to work with him until I graduated from high school. Although we were not related, everyone in our neighborhood called these dear folks Grandpa, or "Gramps" and Granny Plake.
"Now Donnie, I'll tell you what, Mr. Man, we've got to get all this hay baled and put up in the barn" he would say as he tried to start his ancient orange Allis Chalmers tractor. "I'll be needing it to feed the cows come winter."
Actually, his words were more of a wheeze than anything else, the result of a lifetime of smoking Camel cigarettes. Gramps was a skinny beanpole of a weathered old man, his face as wrinkled as the bark on an ancient oak. He would give you the shirt off his back if he thought you needed it, and I enjoyed helping him (although I sometimes wonder how much help I really was, because the eighty-pound bales weighed almost as much as I did when I began working with him). The sweat poured from our brows as we worked together to get the job done. There is no way I could have done the work by myself, especially at the age of ten. Gramps could never have done it alone either. I think I provided him the moral support and companionship that made it possible. Together, we always brought in the hay. Granny would fix us a big meal at lunch, and we would say grace, honoring the Lord for his provision and another year of harvest. (From Chapter 13: Teamwork Makes Harvest Possible, Growing Disciples Organically: The Jesus Method of Spiritual Formation, Deep River Books, ©2013 Don Detrick)
In my next post I'll share a bit more about teamwork and the rest of the story about Granny and Gramps Plake.